Bradley K. Lortz is a founding partner of Canady + Lortz LLP.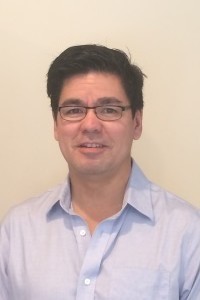 Mr. Lortz has lived in Southern California since beginning an undergraduate engineering program at Loyola Marymount University in 1984.  Prior to graduation, he began working at Hughes Space and Communications (HSC) where he spent his entire technical career in the design, development, and production of satellites.  After completing his law degree at the University of Southern California, while maintaining a working relationship with Hughes as a contract engineer, Mr. Lortz was granted the opportunity to learn patent prosecution in the Hughes Corporate Legal Department.  With the subsequent sale of HSC to Boeing, Mr. Lortz continued his practical education in intellectual property and patent prosecution at a small Los Angeles firm where he acquired a solid grounding in the essential processes and strategies for securing and evaluating patent rights.  Following this, he established his own practice as a partner with Patent Venture Group out of which Origin Law was founded and later merged with Karen Canady's practice to become Canady + Lortz LLP.
Mr. Lortz has over fifteen years of intellectual property law experience emphasizing patent prosecution and seven years of spacecraft design and development experience on various government and commercial programs.
Education
University of Southern California, JD
Loyola Marymount University, BSME (Magna Cum Laude)
University of California Los Angeles, MSME coursework completed, manufacturing emphasis
Admissions
California Bar
United States District Court for the Central District of California
United States Patent & Trademark Office
Professional Associations
Los Angeles Intellectual Property Law Association
Representative Patents
US 8,951,278  Post carrier for body piercing instrument
US 8,928,036  High operating temperature barrier infrared detector with tailorable cutoff wavelength
US 8,870,121  Actuating device
US 8,804,309  Low temperature double-layer capacitors using asymmetric and spiro-type quaternary ammonium salts
US 8,791,353  Alumina paste sublimation suppression barrier for thermoelectric device
US 8,054,092  Corrosion detecting structural health sensor
US 8,040,243  RFID-based corrosion and moisture detection
US 7,955,349  Body piercing instrument
US 7,948,443  Structural feed aperture for space based phased array antennas
US 7,941,404  Coordinated federated backup of a distributed application environment
US 7,931,237  Universal launch vehicle payload adapter
US 7,922,124  Power optimized system for electric propulsion stationkeeping geosynchronous spacecraft
US 7,917,705  Scalable performance-based volume allocation in large storage controller collections
US 7,871,042  Hydrogen fueled blended wing body ring tank
US 7,836,765  Disc resonator integral inertial measurement unit
US 7,809,915  Handling multi-rank pools and varying degrees of control in volume allocation on storage controllers
US 7,793,541  Planar resonator gyroscope central die attachment
US 7,773,205  High-resolution three-dimensional imaging radar
US 7,765,519  Efficient builds for installation software
US 7,725,555  Detecting missing elements in a storage area network with multiple sources of information
US 7,716,433  Dynamically determining and managing a set of target volumes for snapshot operation
US 7,647,527  Apparatus and method for collecting and displaying data for remote diagnostics
US 7,644,891  Spacecraft low tumble linear release system
US 7,633,203  Damping and support in high-temperature superconducting levitation systems
US 7,633,202  Damping in high-temperature superconducting levitation systems
US 7,624,494  Method of fabricating a mesoscaled resonator
US 7,621,193  Fracture detecting structural health sensor
US 7,617,560  Compact collapsible squeegee
US 7,581,443  Disc resonator gyroscopes
US 7,568,352  Thermally coupled liquid oxygen and liquid methane storage vessel
US 7,547,870  Precision spacecraft payload platforms
US 7,538,876  Efficient and accurate alignment of stereoscopic displays
US 7,532,326  Multiple-label fluorescence imaging using excitation-emission matrices
US 7,524,214  Electrical quick lock interconnect
US 7,519,871  Plug-in problem relief actuators
US 7,515,013  Rectangular waveguide cavity launch
US 7,493,814  Vibratory gyroscope with parasitic mode damping
US 7,475,358  Alternate progress indicator displays
US 7,447,868  Using vector processors to accelerate cache lookups
US 7,437,253  Parametrically disciplined operation of a vibratory gyroscope
US 7,437,222  Gimbal disturbance calibration and compenstion
US 7,413,148  Remotely located cryocooler
US 7,405,814  Frequency multiplexed, multiple channel heterodyne interferometer
US 7,401,397  Method of producing an inertial sensor
US 7,396,478  Multiple internal seal ring micro-electro-mechanical system vacuum packaging method
US 7,395,656  Dual mode hybrid electric thruster
US 7,347,095  Integral Resonator Gyroscope
US 7,345,653  Shaped Reflector Reoptimization
US 7,304,443  Remote Activation of an Automotive Window Washing System
US 7,285,844  Multiple Internal Seal Right Micro-electro-mechanical System Vacuum Package
US 7,275,059  Methods and Apparatus For High-Speed Access To and Sharing of Storage Devices On a Networked Digital Data Processing System
US 7,199,344  Active Camouflage Using Real-Time Spectral Matching
US 7,170,368  Phase Matching Using a High Thermal Expansion Waveguide
US 7,168,318  Isolated Planar Mesogyroscope
US 7,151,876  Optical Resonator
US 7,136,014  System and Method For Estimating the Azimuth Pointing Angle of a Moving Monopulse Antenna